Thank You for Visiting My Website

Swan Consulting is committed to making the world more beautiful….one face at a time.
The owner, Melba Czosnowski is a Certified Paramedical technician/makeup artist with years of experience in makeup makeovers combined with one on one training at Maryland's top Permanent Cosmetics training institute.
Melba has performed over 1000 permanent cosmetic procedures.  Be sure to visit our gallery pages and review a sample of work performed by Melba. If you are looking for an experienced artist who is committed to providing you with beautiful results, book your free consultation today.
You will be in good hands as you work together to plan a look you will be happy to live with everyday. Every patient receives a one on one consultation and planning session prior to any procedure. The goal is to help every patient achieve the look they desire.
Your experience is guaranteed to be virtually pain free under the strictest of sterilization procedures.
We Listen. We advise. You choose the look you want. Safety is our number one priority. All health department regulations are followed and strict care is given to ensure a sterile environment. Needles are discarded after each use.
Request an appointment online or call Melba directly at (410) 553-4624.
Procedures are performed in a clean, sterile, private, comfortable environment.
We look forward to seeing you soon !!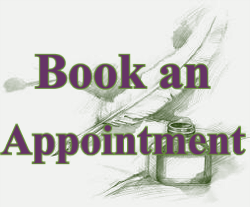 Clinic and Waiting Area Photos
See what customers are saying about Us On Google Reviews